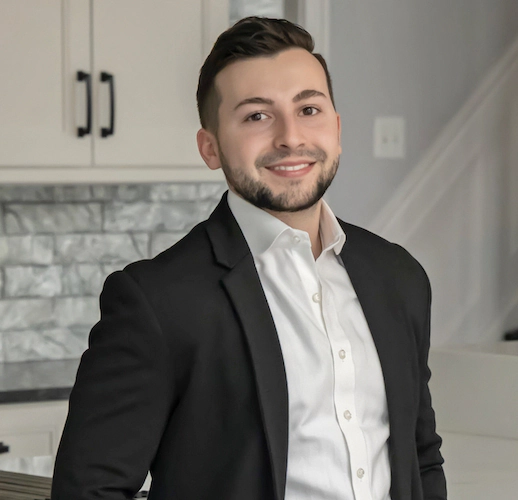 Lucas is a young hungry and motivated individual that was practically born and raised in the real estate industry. Lucas is a second-generation real estate agent that specializes in residential properties throughout South Jersey and more specifically Gloucester County.
Lucas is licensed with his family owned brokerage at Romano Realty.His entry into the real estate arena was inspired by my desire to meet new people and help them accomplish their home-ownership goals. With deep market knowledge, coupled with an analytical, detail-oriented approach, he is equipped to understand the needs of the most discerning buyers and sellers, delivering an experience rooted in customer service, integrity and expertise.
Anchored upon his insatiable interest in learning about business, his unique ability to build and maintain excellent working relationships sets me apart from others in his field. He always leverages the wisdom of his sales and marketing background and have a clear understanding of real estate business, with an invaluable ability to effectively market homes. Among Lucas's career highlights include helping to open Romano Realty, his family owned real-estate brokerage in Mullica Hill, NJ, where he served as marketing director.
Researching a background with a Marketing Degree from Rowan University, he has strong sales and marketing skills make him a keen advocate for clients, proactively seeking out new opportunities to enhance his services and continually attain excellence, with client satisfaction the ultimate objective.He uses effective and efficient communication skills, attention to detail, time management and organization, all while staying a step ahead of competition and keeping clients informed throughout the process.
Outside working, Lucas love spending time with friends and family, and find engaging in self-developing activities like reading, traveling and networking most fulfilling. With the belief that people are the root and foundation of our communities; to build strong communities, we must fortify the root! This is his motivation towards using knowledge and skills to help those whose lives would be enriched by it.